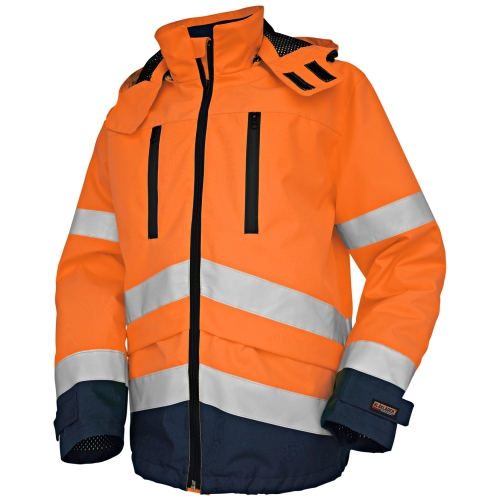 Product Description
High-Visibility Eurosafe Waterproof Jacket Waterproof zip front.
Chest pockets with waterproof zip. Two concealed front pockets.
D-ring. Adjustable wristband and drawstring waist.
Detachable hood. Net inner jacket.
Inner pocket and telephone pocket. Fluorescent colours.
50 mm reflectors.
EN471 Cl. 3. ID card pocket. 100% Polyester, PU coated, breathable, 200 gsm .